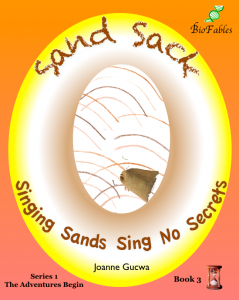 Living dunes and singing sands share their neighborhood with quaking bogs and tree graveyards. Insects eat plants…in most cases. Here, at Indiana Dunes State Park and National Lakeshore, some plants eat insects.
Seven-year old Mallory Maloney discovers more than just cooler sand when he settles into a small trench he dug near the bottom of a dune. His twin sister, Melody, thinks it's nothing special for a frightened little squirrel to come to her and nestle itself in her hand while she petted it.
The discoveries continue after the Maloney family returns home. What is the rather large souvenir Mr. Maloney finds in the back of the car, and what does he do about it?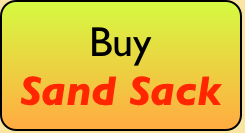 Book details: 54 pages + introduction and Index; 15,882 words; 22 photos, maps, drawings and other illustrations. $18.00 Click on the cover image or HERE to order from CreateSpace (an Amazon company).
Sand Sack's 66-page Companion Book for parents and teachers is now available at CreateSpace for $15.00 More information coming soon.
The table below offers some links to external resources for more information on specific topics,  arranged by chapter. We'll be adding more links as we find them. Child-friendly links appear in orange.
Chapter

Subjects/Topics

Resource Links

Helpful Hints

Earth, Space Science:  sand dunes; Mount Baldy; erosion; wind; sand movement
Dunes Types
Indiana Dunes National Lakeshore
Indiana Dunes Trail Map

Chapter 1
A Tent Shaped Like an Igloo

Technology: geodesic domes; igloos; scientists Math: triangles;  Chemistry: Buckyballs; Health: exercise; eating habits; weight; Work, Careers: software development
Dome Types
R. Buckminster Fuller

Chapter 2
Camping in the Sand

Technology: cars; fuel cells vs. gasoline; Biology: eyesight; impact of sun  Earth, Space Science: sand dunes; erosion; seasons; day length; Health: eye protection; adequate water; exercise

Chapter 3
A Generations-old Secret Revealed

Physics: water's cooling effect; Social, Society: local government; Human, Family Values: reporting found items; History: Great Depression; Earth, Space Science: wind, living dunes; Math: counting; adding; multiplying; Life Skills: privacy

Deepest economic downturn: 1929-1939

Chapter 4
How Do Sand Dunes Happen?

Earth, Space Science: glaciers; wind; dune formation; Human, Family Values: sharing reward
All about glaciers


All about wind

Chapter 5
Spongy Ground and Bug-eating Plants

Biology: bacteria; insect-eating plants; sphagnum moss; animal food chain; Earth, Space Science: quaking bogs; water table; Chemistry: acidic conditions; pH; Health: rabies awareness; Human, Family Values: animals in the wild
Rabies risks in your area
Venus flytraps

Chapter 6
Blowouts and Tree Graveyards

Earth, Space Science: blowouts, tree graveyards; marshes; Language: Sherlock Holmes; Life Skills: map-reading

Chapter 7
Learning about the Dunes (and even more about Human Nature)

Earth, Space Science: habitat preservation and restoration; singing and squeaking sands; Social, Society: rude behavior; Human, Family Values: response to rude behavior
Why some dunes sing
Great Marsh restoration

Chapter 8
Aches and Pains

Health: muscle aches; Arts: drawing techniques; Engineering: building strong sand castles
Wet vs. dry sand
Delayed muscle soreness

Chapter 9
A Rock is NOT a Stone

Arts; Language: value of creating poetry; Social, Society: removal of natural objects; Life Skills: value of cooking and gardening; Health: sleep and regular bedtime, healthy eating habits
Value of poetry in schools

Chapter 10
Next Adventure


Earth, Space Science: Mississippi Palisades; Social, Society: social service